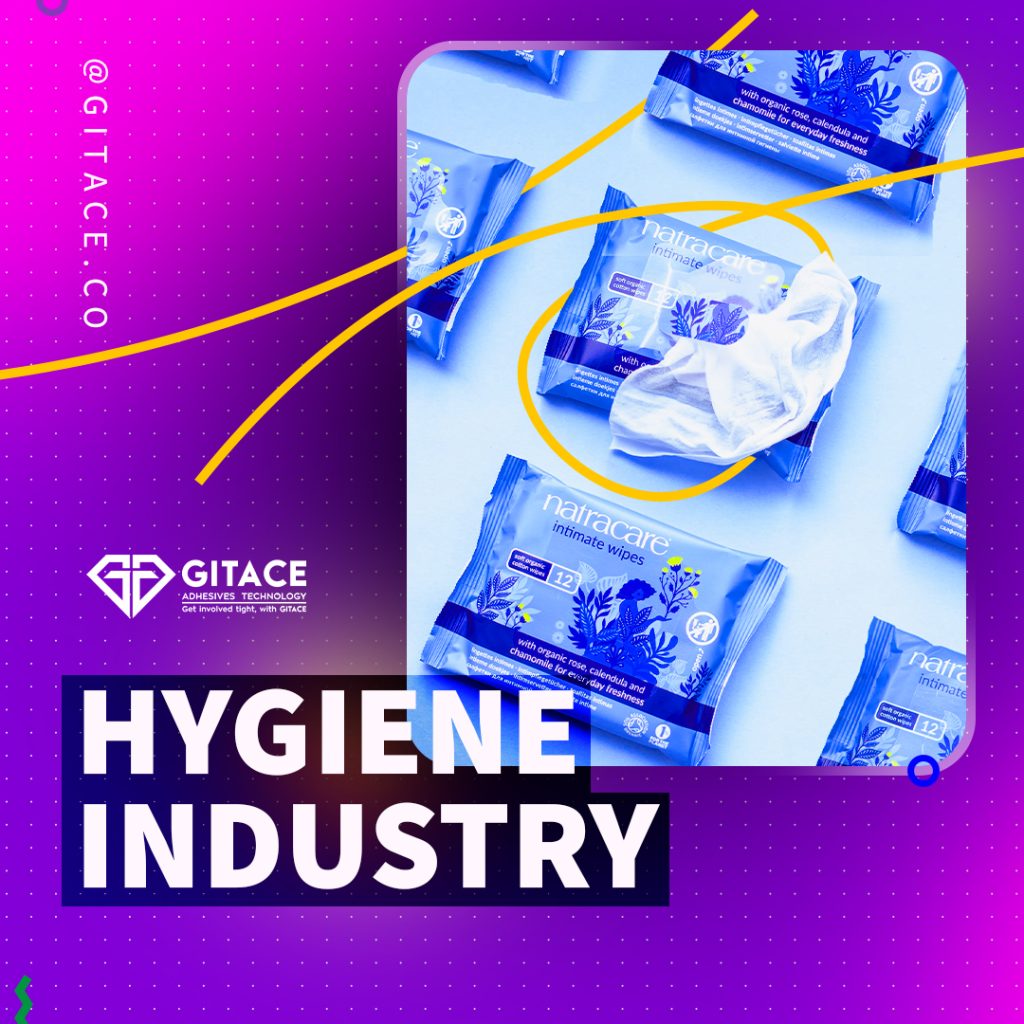 Global non-woven adhesives market size has grown at a CAGR of 9.9% from 2016 to 2022 to reach $2,809 million by 2022 from $1,451 million in 2015. Hygiene products, including diapers, training pants, adult incontinence, feminine protection, and many others are manufactured using these superior adhesive solutions. Non-woven adhesives are preferred for industrial applications due to their superior properties such as low odor, softness, high elasticity, cohesion strength, and excellent processability.
New product development with additional features to the existing product type in the hygiene industry is the major factor that drives the growth of the non-woven adhesives market. GITACE as a key player in Hygiene Hot Melt Adhesive has developed new products aligned with market needs.
According to Allied Market Research, the global major manufacturers of Hot Melt Adhesive in the Hygiene industry include:
Henkel
H.B Fuller
Dow
Bostik
Tex year Industries
Gitace Adhesive
Nan Pao
Sanyhot
Beardow Adams
construction
The use of construction hot melt adhesives ensures the proper adhesion of fibers and layers, as well as ensuring good product performance. The construction hot melt adhesives produced by GITACE offer adequate peel strength, a softening point specified for the application, and excellent viscosity.
Elastic
Elastic hot melt adhesives are designed to stretch easily when needed and provide the product with good elasticity to give a secure fit during use. Consequently, GITACE elastic hot-melt adhesives assure customers they are highly resistant to creep and shear stresses.
Position
Position hot melt adhesives are specifically designed for securing sanitary napkins and diapers for the body of children and adults. Therefore, hot melt position adhesives must adhere well to the body's skin without having any adverse effects on it.
GITACE has developed a variety of hot melt adhesives tailored to the hygiene industry and according to customer demands. A team of well-trained, professional, and global technicians is available for on-site support throughout the production lines of our customers.