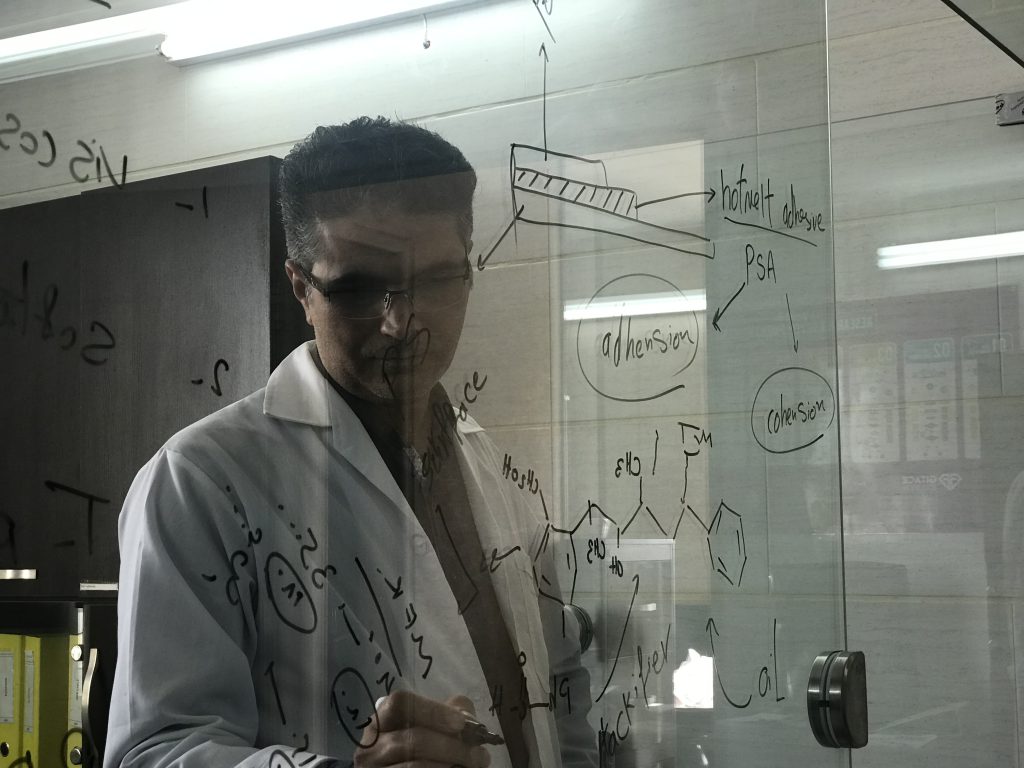 Opening of New Research and Development Lab in Tehran, 2020
Increased competition and the need to survive have prompted many firms to concentrate on fundamental products and core competencies, necessitating investments in research and technological innovation.
The intricacies of research based on knowledge, technology, and innovation, as well as the dynamics of business and the market, have compelled businesses to reevaluate their operations' scope, scale, location, and direction. Each year, more than a trillion dollars are spent globally on research and development, which is almost 2% of the global gross domestic product; in certain wealthy nations, this amount surpasses 4%.
Almash Fan Avran Gitti Knowledge Foundation, having a very effective and strong research and development team in the Qazvin unit's factory in the disciplines of glue, resin, etc., came to the conclusion to open a research and development office in Tehran in 2019. By outfitting the laboratory with cutting-edge laboratory equipment and attracting exceptional, highly-motivated people from Tehran's finest colleges, he took the initial step toward expanding into other has given fields.